World recognized professional equipment
1
one of the leading exporters of sports equipment
> 5000
large-scale
projects are delivered
«FOREMAN Products» is the Russian manufacturer of the high-quality sports equipment and furniture for commercial use. Being constantly enhanced in response to requirements of time and needs of target audience, the company is proved as the reliable partner.
More
Download product
catalogue (pdf)
Catalogue
Thanks to a long experience, modern professional equipment stock and demanding requirements for production organization level and employees' competence, FOREMAN® quality always remains at height.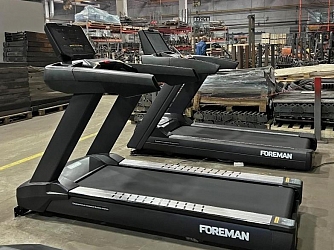 FOREMAN ® Cardio equipment
Introducing FOREMAN ® cardio equipment. Based on many years of experience in cooperation with leading fitness clubs, we offer a collection of equipment that combines wide functionality, efficiency and reliability.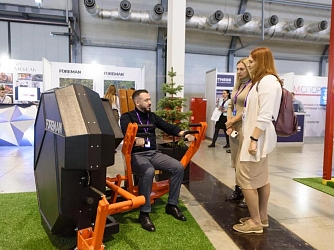 FOREMAN ® took part in the exhibition "100+ TechnoBuild"
On October 18-21, the forum "100+ TechnoBuild" was held at the IEC "Yekaterinburg-EXPO" (Yekaterinburg). At the exhibition within the framework of the international...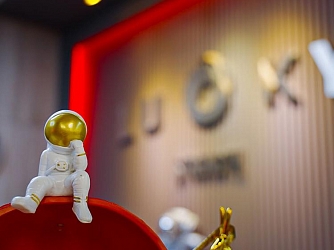 FOREMAN Products equipped Lucky Fitness in China
You might be surprised, but FOREMAN® equipment is now in China. FOREMAN Products equipped Lucky Fitness in Macau. Why did the club owner choose FOREMAN® equipment?
Non-standard approach
Imagine living in your car at the age of 16, being homeless, having a father sentenced to 22 years in prison, being raised on the streets and even going bankrupt to eventually become Self Made. Miguel and his wife Otomo have built one of the most exciting personal training studio franchises in the USA.
WorkOut is a sport for everyone
The sports equipment produced under the FOREMAN® brand is known all over the world. Constantly improving, the company develops new progressive fitness areas, one of which is WorkOut. Due to the growing popularity of this sports movement, "FOREMAN Products, SPb" is successfully implementing projects for equipping outdoor sports grounds and sports towns.
All articles
We have implemented more than 1,000 large-scale projects in Russian and international markets.]
We are trusted by view all
Large fit clubs, law enforcement agencies and medical institutions trust our experience.
FOREMAN ® — technologies of tomorrow
Today FOREMAN Products disposes modern professional high-technology equipment fleet. Annually, «FOREMAN Products» produces and sells more than 4000 units of the sports equipment and 21 000 units of furniture. Today the range of fitness equipment produced under the FOREMAN® brand, has more than 200 models.
FOREMAN Products enters a top 10 of the largest RF exporters in the following product groups: «furniture for fitness-clubs», «furniture for health-care centers», «sports equipment», «professional sports equipment».
The company produces a complete model range of the FOREMAN® strength equipment engineered for professional use in the commercial and state sports centers, schools, gyms. We offer a wide model range of multi-stations, suspension systems and accessories for modern fitness movements. Stations' constructions include various horizontal bars for pulling up and fixing of fitness accessories (functional loops, ropes, shock-absorbers etc.) and holders for bars and barbells necessary for free weight exercises.
Furniture from HPL plastic for changing rooms, entrance groups, bars and other zones of fitness clubs, swimming pools, ski and spa resorts is developed and manufactured from environmentally friendly laminate HPL. Specialists of FORMAN Products Company offer the development of models of furniture for fitness clubs according to individual design.
FOREMAN Products makes high-quality free weights for reasonable prices. FOREMAN® dumbbells, bars, olympic plates, kettlebells are reliable, ergonomic, wear-resistant and esthetically attractive.