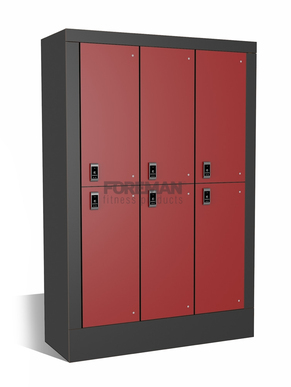 Two compartment Laminated Chipboard Locker
2Sh300e, 2Sh400e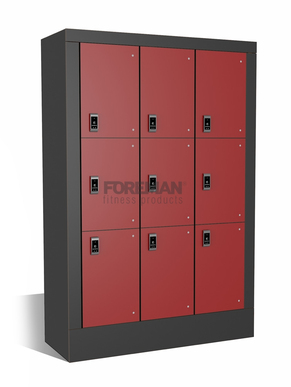 Three compartment Laminated Chipboard Locker
3Sh300e, 3Sh400e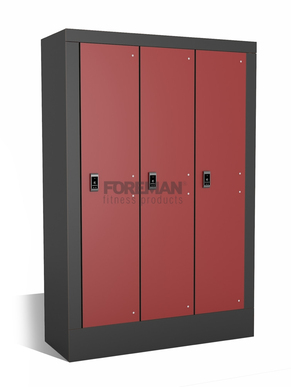 One compartment Laminated Chipboard Locker
1Sh300e, 1Sh400e
FOREMAN® LAMINATED CHIPBOARD LOCKERS
The FOREMAN® line of Laminated Chipboard cabinets is the ideal solution for fitness club owners who value quality with minimal investment.
The cabinet design is based on an aircraft-grade aluminum profile. Aluminum does not corrode and is painted with electrostatic spray deposition (ESD). The patented "Vandal-proof" design allows multiple door openings without loss of connection quality. All FOREMAN® lockers are assembled without glue joints and fasteners, have a wide door opening angle and are equipped with a ventilation system.
Lockers of the Laminated Chipboard line are made on a HIDDEN (invisible) profile, that is, the aluminum profile is not visible between adjacent doors.
Various colors and textures are available for FOREMAN® furniture. A wide range of accessories: electronic proximity locks, number plates with a logo on the doors and lightning. We also offer external filling: benches, shelves for hair dryers, shower partitions, everything is performed in the same style of the room.