Access Terminal GT7.2500
919128
The new GT7 terminal with and without fingerprint reader stands out by its highlights such as RFID and NFC identification or the unique concept of its app, which is uploaded onto the universal hardware and determines whether the device is to be used as access, time or info terminal.
We recommend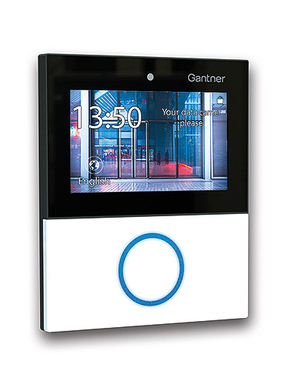 Access Terminal GT7.3500
919229
Access Terminal GT7.3500
919229
The newest Generation of GANTNER readers out-pace anything known so far in terms of access and check-in solutions. The GT7 product range offers numerous innovative, technological novelties, integrated into an elegant hardware design that has won the Red Dot Award.